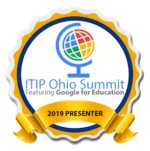 I am excited to present two sessions at the 2019 ITIP Ohio Summit Featuring Google for Education at Kalahari Resorts in Sandusky, Ohio.
Here are my session details and the presentation resources. I hope you'll join me for one or both of my sessions. I look forward to meeting you and learning with you!
---
45 "Suite" Tips in 45 Minutes
Monday, May 13th from 3:00-3:50 in Sagewood
Presentation Link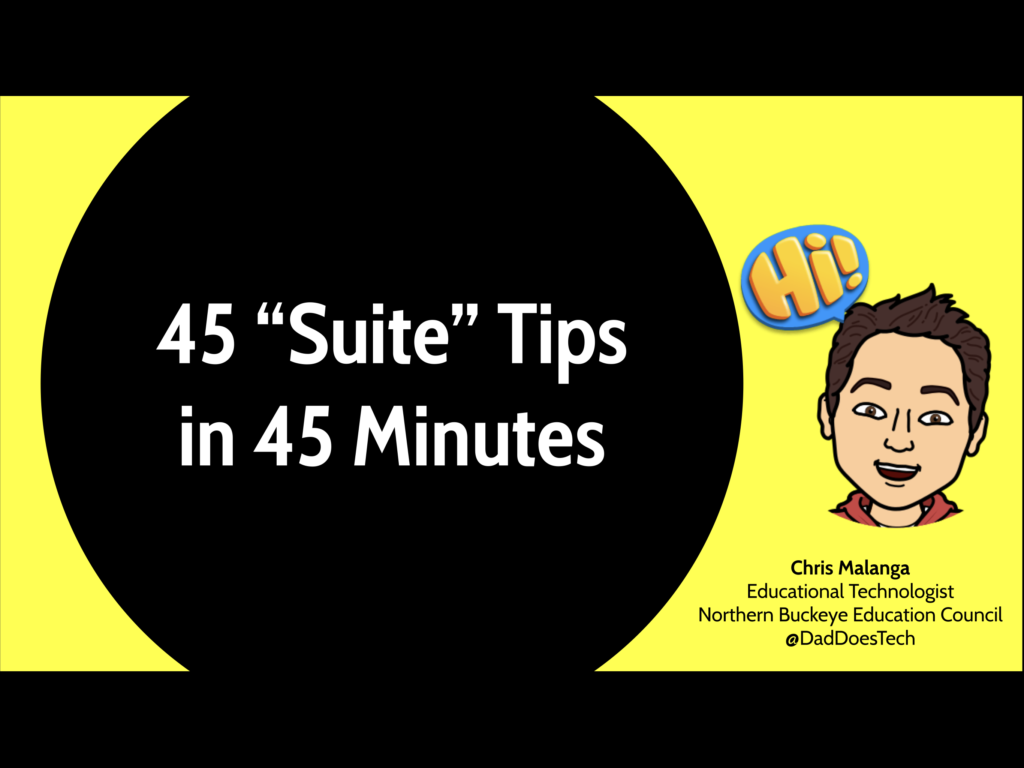 G Suite is a fantastic suite of products for educators. But there is so much to know! This fast-paced session will showcase 45 quick tips and tricks to help educators be more productive and efficient throughout the entire G Suite product line. Learn how to be a G Suite ninja with tips for Google Chrome, Classroom, Drive, Docs, Sheets, Slides, Drawings, Forms, and more!
---
Productively Productive: Getting Organized with Google (and Non-Google) Tools
Tuesday, May 14th from 1:00-1:50 in Leopardwood
Presentation Link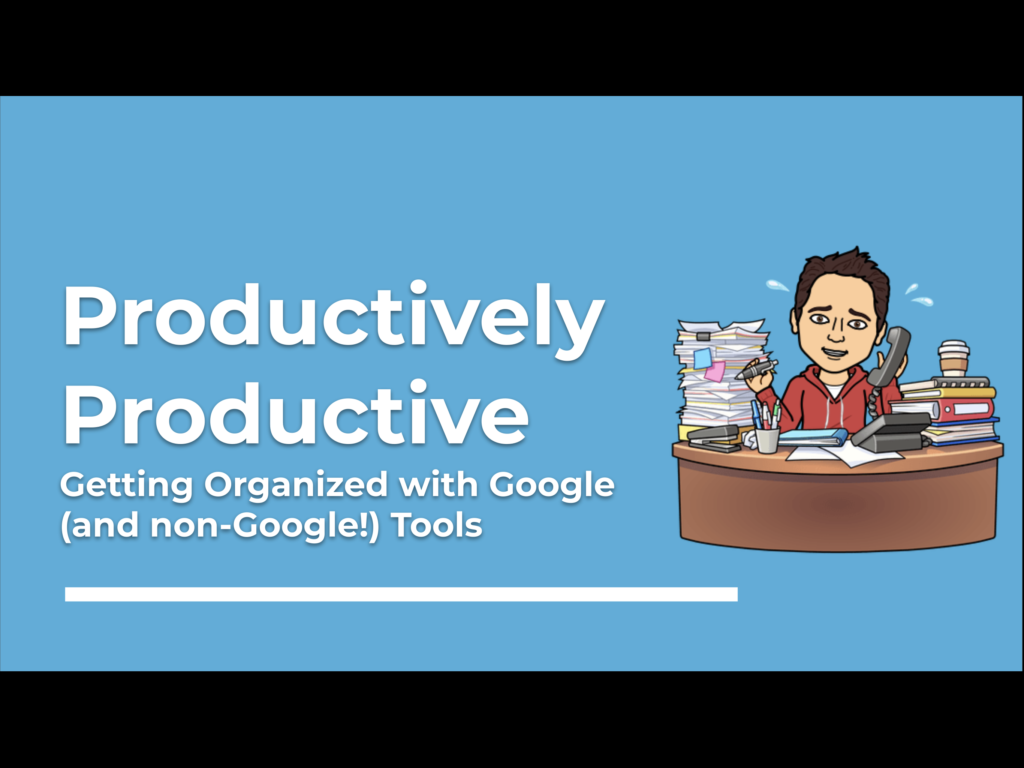 With everything going on in our lives, it's easy to become overwhelmed. It's time to get organized using fabulous free tools! We'll focus on topics such as achieving Inbox Zero, making Gmail work for you, keeping your schedule straight with Google Calendar, note-taking and list-making with Google Keep, and staying on top of your tasks with Todoist. You will leave this session with some easy ways to make your life more organized!
---
Can't be at the conference? Follow along on Twitter with the hashtag #ITIP2019.
Connect with Me
I would love to stay connected with you after the conference. Here are my details: