It's been four years since I attended the Ohio Educational Technology Conference in Columbus. I'm glad to say that I'll be back this year AND presenting!
On Tuesday, I'll be presenting "Get On the SOLE Train" on Tuesday from 1:00-3:00 pm in B234. During this hands-on session, you'll experience a SOLE – Self-Organized Learning Environment. I'll also showcase the awesome FREE tools from StartSOLE.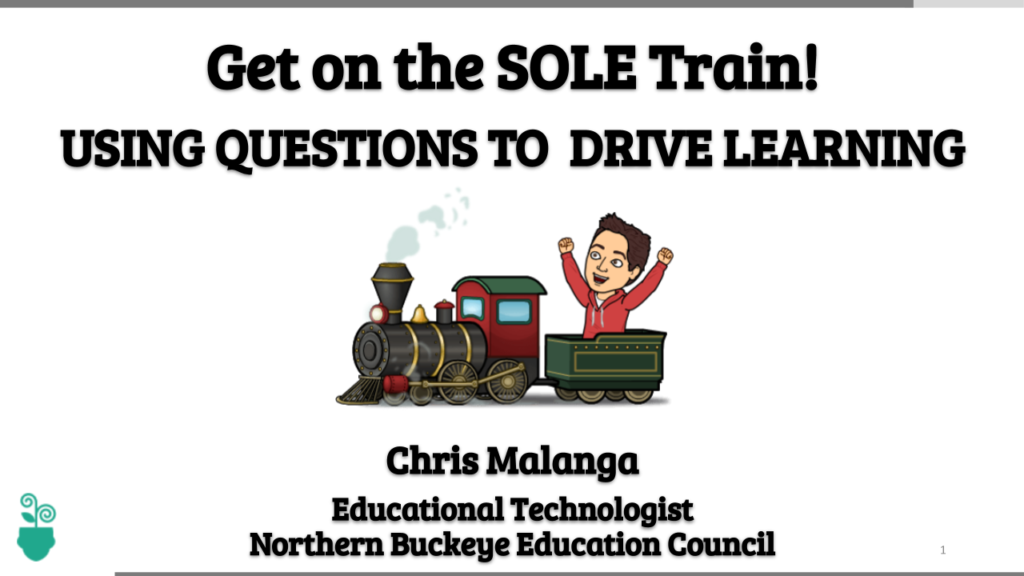 I'm also going to be helping out in the Peary Theatre showcasing the awesome Pear Deck templates. This learning platform allows for student engagement on a CRAZY level. Check out the templates for Math, Science, ELA, SEL, Critical Thinking and more! Amazing! Check it out Wednesday at 3:00 in the Peary Theatre.
Can't make it to OETC this year? Follow along using the hashtag #OETC20. I'll be posting my session materials on my website too.
Hope to see you there!